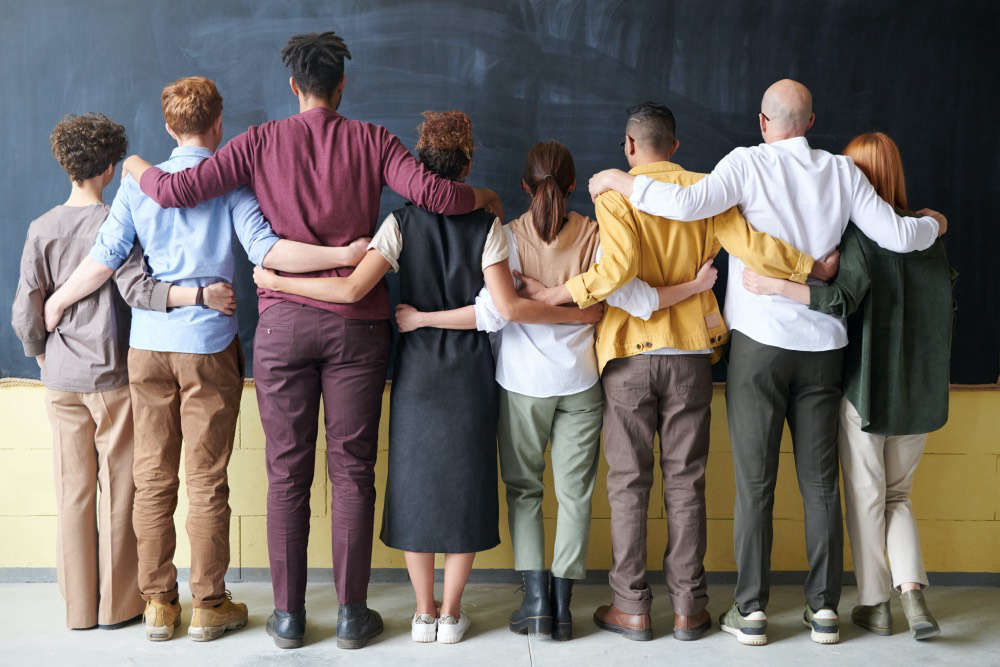 BCUSU is celebrating UK Disability History Month from Thursday 16th November - Saturday 16th December, to empower disabled students at BCU and advocate for equality rights across the country.
A number of disabled-led organisations have advocated the need for a month to recognise the history of disabled individuals and this year's theme is Disability, Children and Youth, which focuses on empowering children and young people with disabilities and providing them with support to optimise their lives.
BCUSU VP Equity and Inclusion, Pravjoth Gill, says:
"I was born with a physical disability called cerebral palsy, and throughout my life I have been stereotyped and discriminated for the way I walk, speak, and think. I didn't see a lot of representation for disabled people growing up and I did not know who to turn to whe I had difficulties. There was also the struggle of having the right reasonable adjustments in place for me to live my life at the fullest.
"I've been celebrating UK Disability History Month since it was first launched, to feel like I was being celebrated and recognised for all my achievements even though I was born with a physical disability, it also celebrates the contributions of disabled people to British society."
Disabled Students Conference
As part of the month, Prav wanted to host a Disabled Student Conference, not only for disabled students to see what support is available, but for all students and staff to understand how we can be allys and support the disabled community at BCU. The Conference is taking place on Friday 17th November, drop-in from 9am-5pm, with talks from speakers at Disabled Students UK and BCU's Mental Health and Wellbeing Team where they'll be providing support and guidance for disabled students on money management, representation and finding employment. Food and refreshments will be available throughout the day and there'll be a mini fair to explore part-time employment possibilities.
Find out more about the conference here.
Getting support while at uni
BCU's Disability Support Team can support disabled students through reasonable djustments, tailored library support, support workers, advice on Disabled Students' Allowance and much more. Contact them if you need support or would like more information.

BCU's Mental Health and Wellbeing Team are also available for any mental health concerns. They host mindfulness sessions throughout the year and are there to support your mental health. Contact them to book an appointment or for other support related to addiction and mental health.
Liberation Societies
We have a range of Liberation Societies which all students can join for free. These societies act as a safe space for underrepresented groups to connect, make friends, and can be used to campaign for changes at university. Disabled students may be interested in:
Some of these societies are looking for committee members, so if you're passionate about leading a society and improving the student experience, speak to Prav!
Changes made at BCU
Here's some things BCUSU have campaigned for to improve the student experience for our disabled students at BCU:
Making the Lapsafe lockers accessible for individuals unable to reach high-up lockers, by adding an accessibility button to the system to allocate laptops in lower bays. Read more about this new feature on the BCUSU website.

Neurodiverse Society have campaigned with BCUSU for a sensory room at City Centre and City South campus. Sensory rooms are now available at C156 (City Centre Campus) and SCT083 (City South Campus). This campaign was acted on from a submission to our Ideas Board, find the original idea and submit your own here.

Your Students' Union is currently working with BCU's Estates & Facilities Team to improve accessibility at Eagle and Ball by introducing a ramp on the upper floor and a doorbell for the heavy doors. Look out for updates on this initiative.